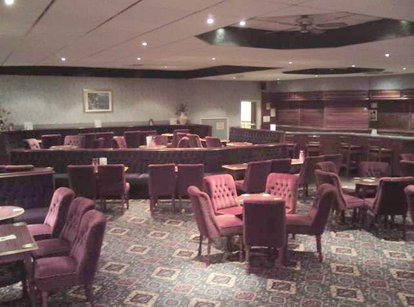 Lounge (Comfortable with 120 People)
Entertainment Lounge seating around 120 people equipped with comfortable seating and stage area.
Ideal for Christenings, Wedding Receptions, Funeral Wakes, small fundraising events and Meetings
Available for bookings Monday to Friday and Saturday / Sunday afternoons
Comment - I like this room because its large enough for a gathering (friends, family, show goers etc) but still intimate enough to create a great atmosphere. As well as the slightly raised stage, it has a raised seating area furthest away from the stage that allows easy viewing for everyone.